Conveniently Located off Exit 343 on I-94 in West Fargo
1220 Main Ave W
West Fargo, ND 58078
Located in West Fargo across from the Red River Valley Fairgrounds, just off I-94 Exit 343
HOURS
| Ninja Column 1 | Ninja Column 2 |
| --- | --- |
| Mon | 8:00 am - 4:30 pm |
| Tue | 8:00 am - 4:30 pm |
| Wed | 8:00 am - 4:30 pm |
| Thu | 8:00 am - 4:30 pm |
| Fri | 8:00 am - 4:30 pm |
| Sat | Closed |
| Sun | Closed |
Closed Dec 24 - Jan 2
We are a Fargo RV Dealer conveniently located in West Fargo, ND.
RV Dealer Near Me
About Us
FAMILY OWNED.
FAMILY VALUES.
Adventure RV is located in West Fargo, ND and began in 1987 at WestGo Square offering great values to camping families.
Today, Adventure RV Center gives you personal service as you shop for your next RV! We are a family owned and operated RV sales and service dealership located in West Fargo, ND and carry a full lineup of fish houses, fifth wheel, travel trailer, toy haulers, and many other units.
We are a Fargo RV Dealer conveniently located in West Fargo, ND.
What is a Lightweight Towable RV?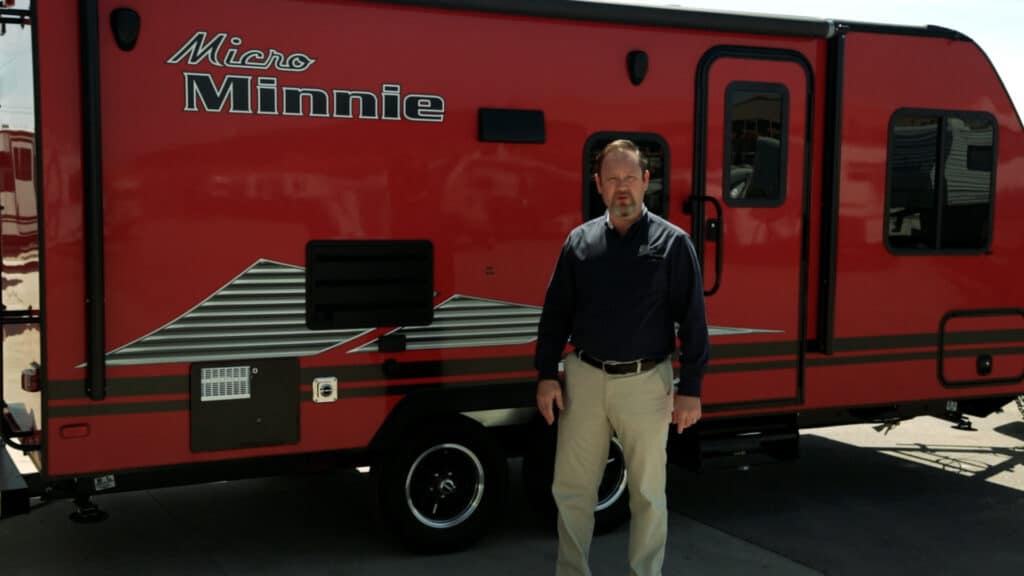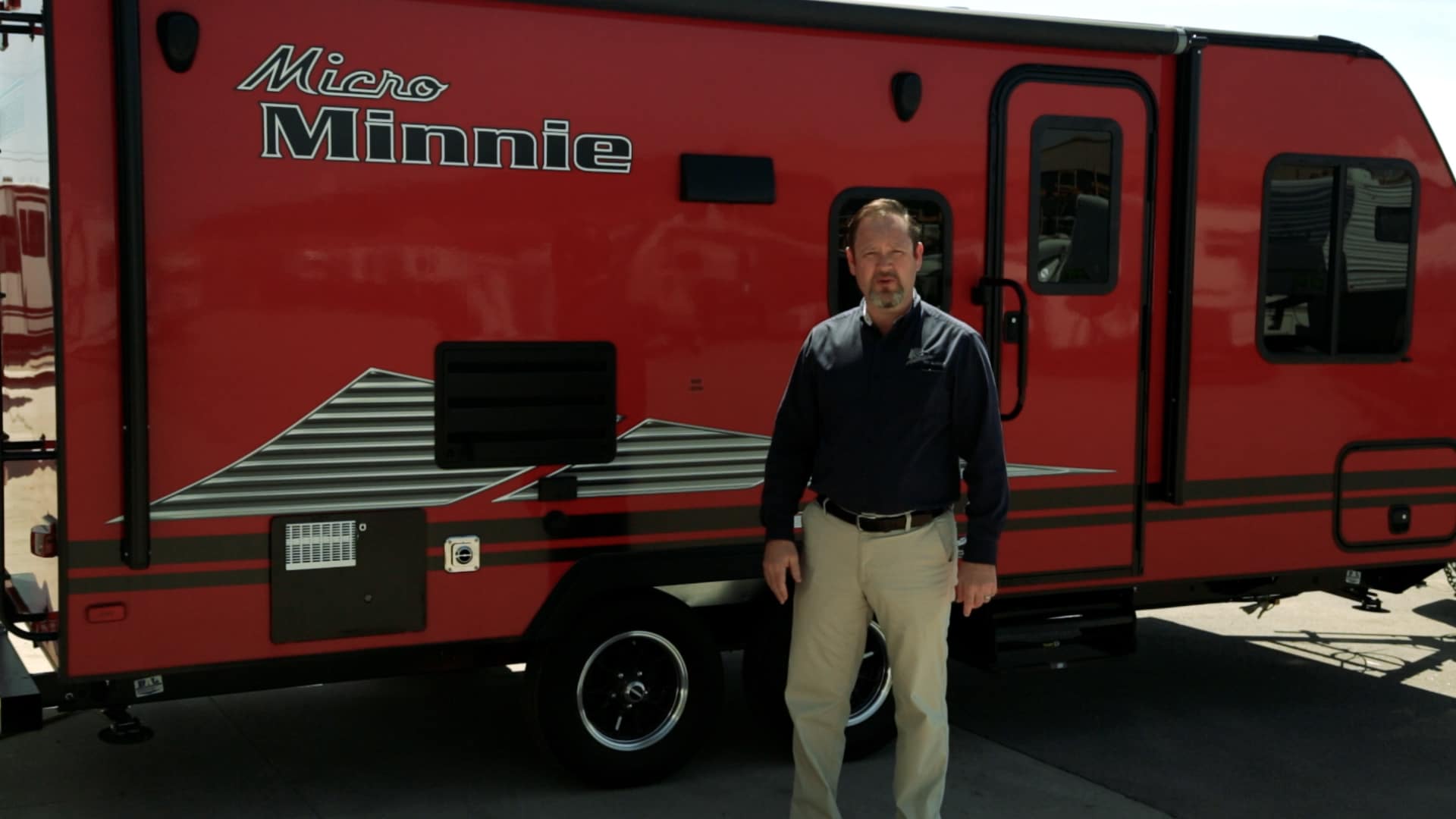 One of the questions we at Adventure RV get asked all the time is "what is a lightweight towable RV?"
It's definitely not the 35 foot, 9,000lb beast pictured below. You risk destroying the transmission, damaging tires or even warping the chassis on smaller vehicles if you try to tow over capacity.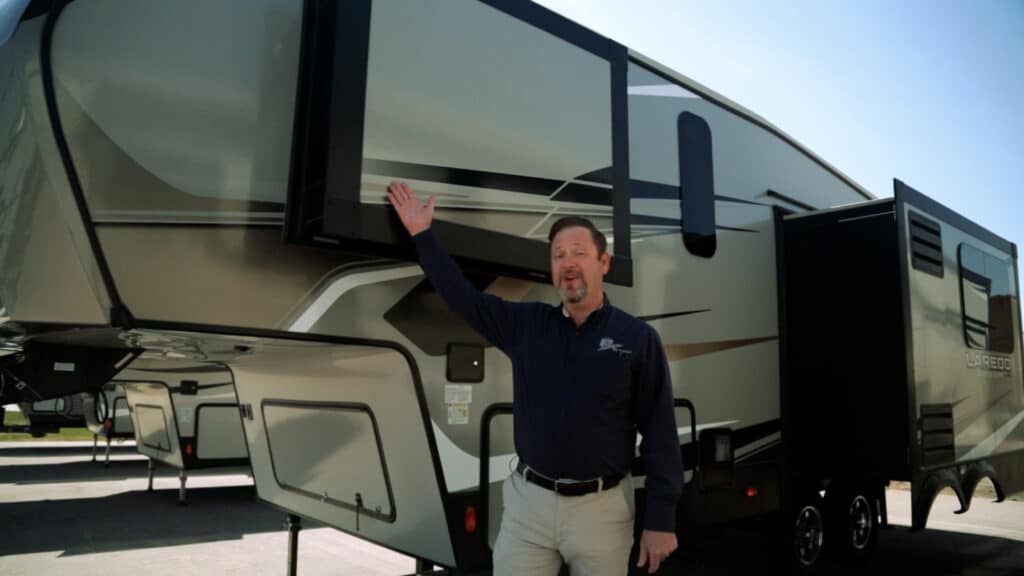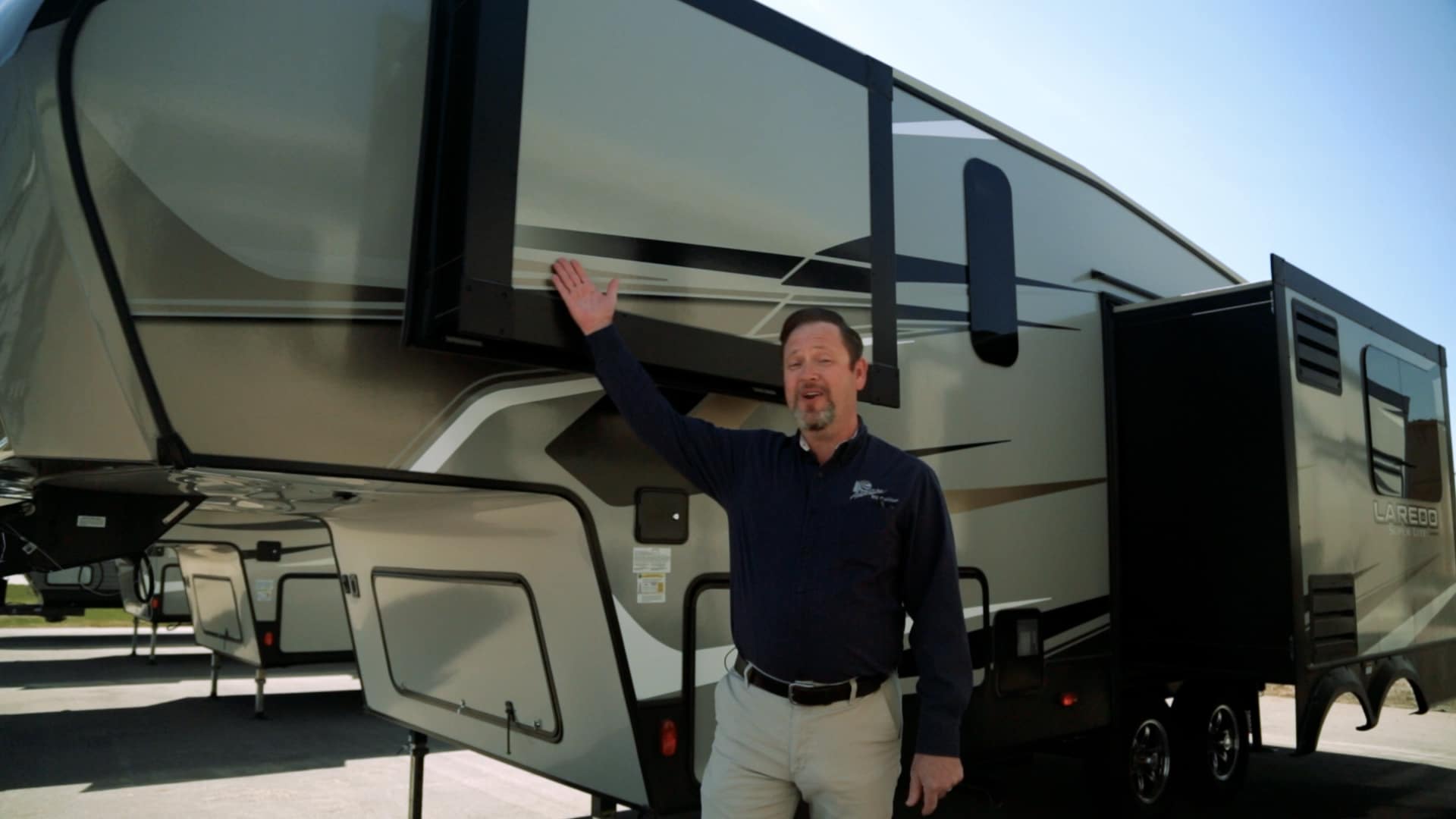 You need to find a camper you can pull with your smaller tow vehicle.
Lightweight Towables: Know your Vehicle's Towing Capacity
The first thing you need to find is the actual towing capacity of your vehicle. You can do this by writing down your Vehicle Identification Number (VIN) and calling your local dealer. Ask them about the towing capacity of your vehicle.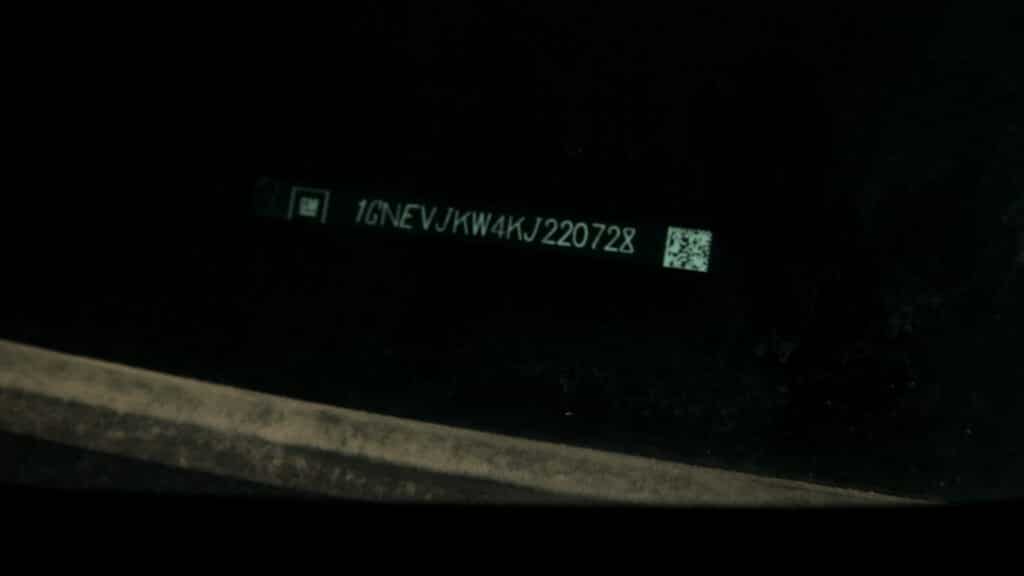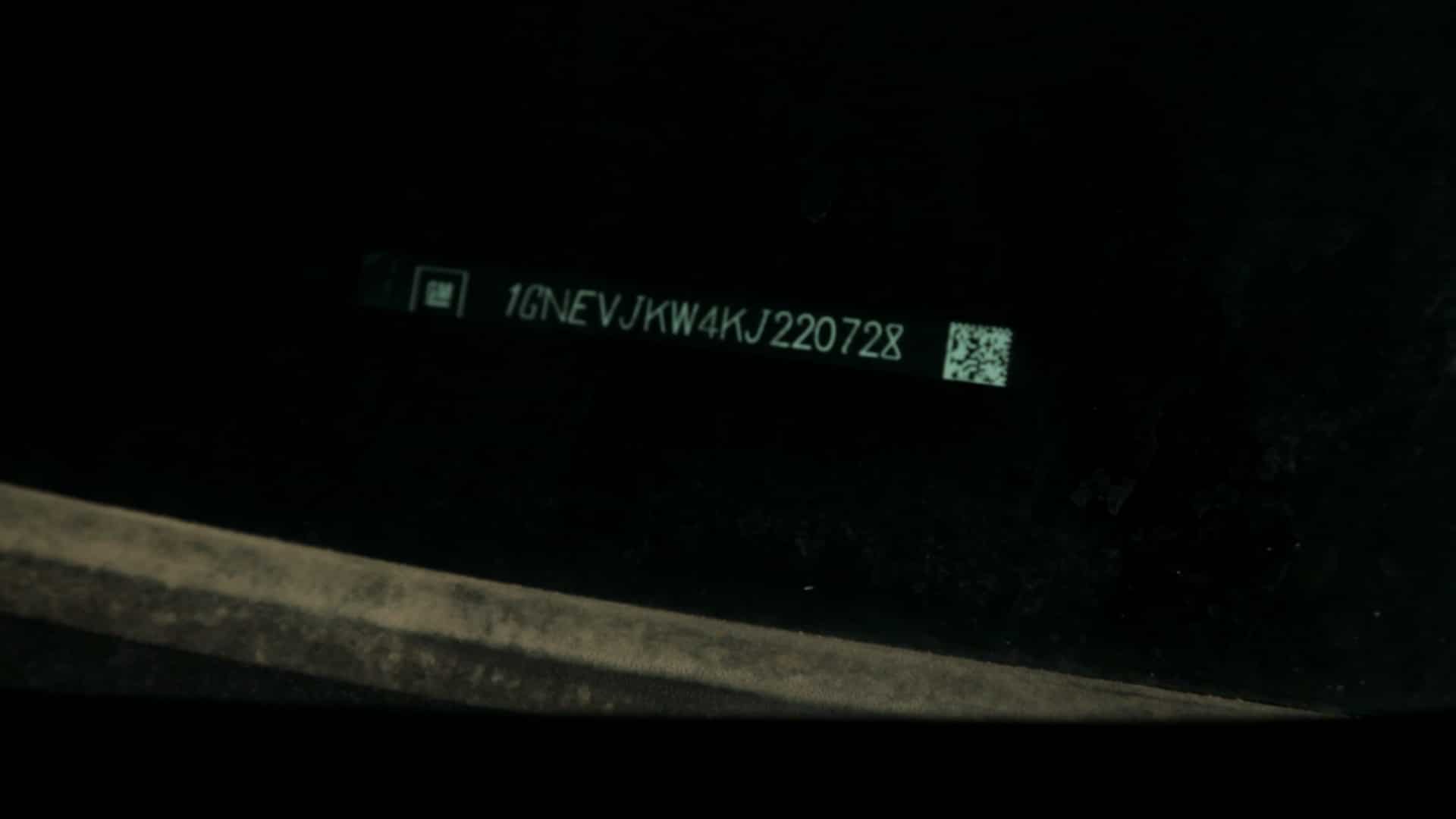 The 2019 Chevy Traverse pictured here can tow up to 5,000lbs. This Micro Minnie from Winnebago only weighs 3,700lbs – meaning it is safe to tow this lightweight RV with my vehicle.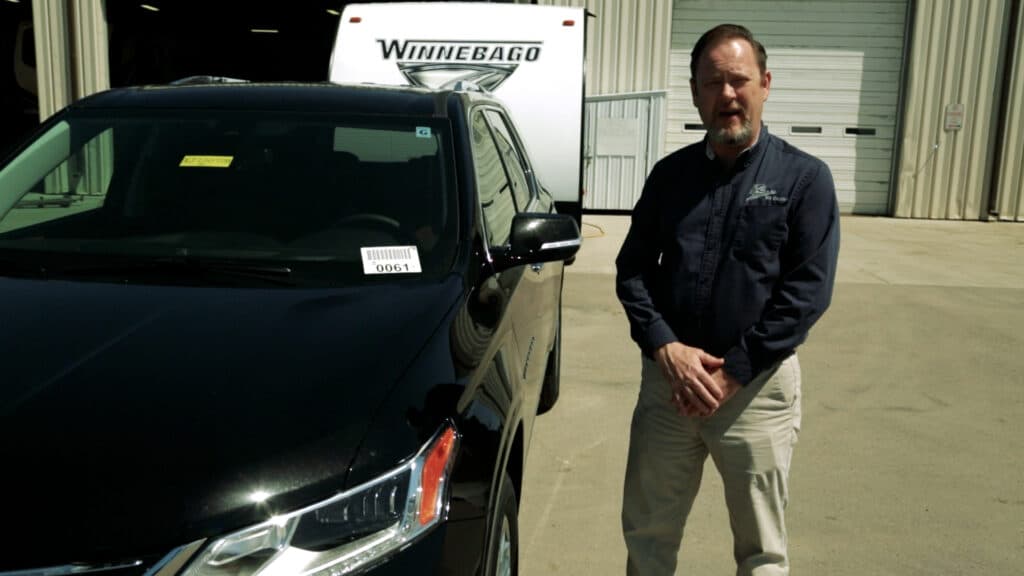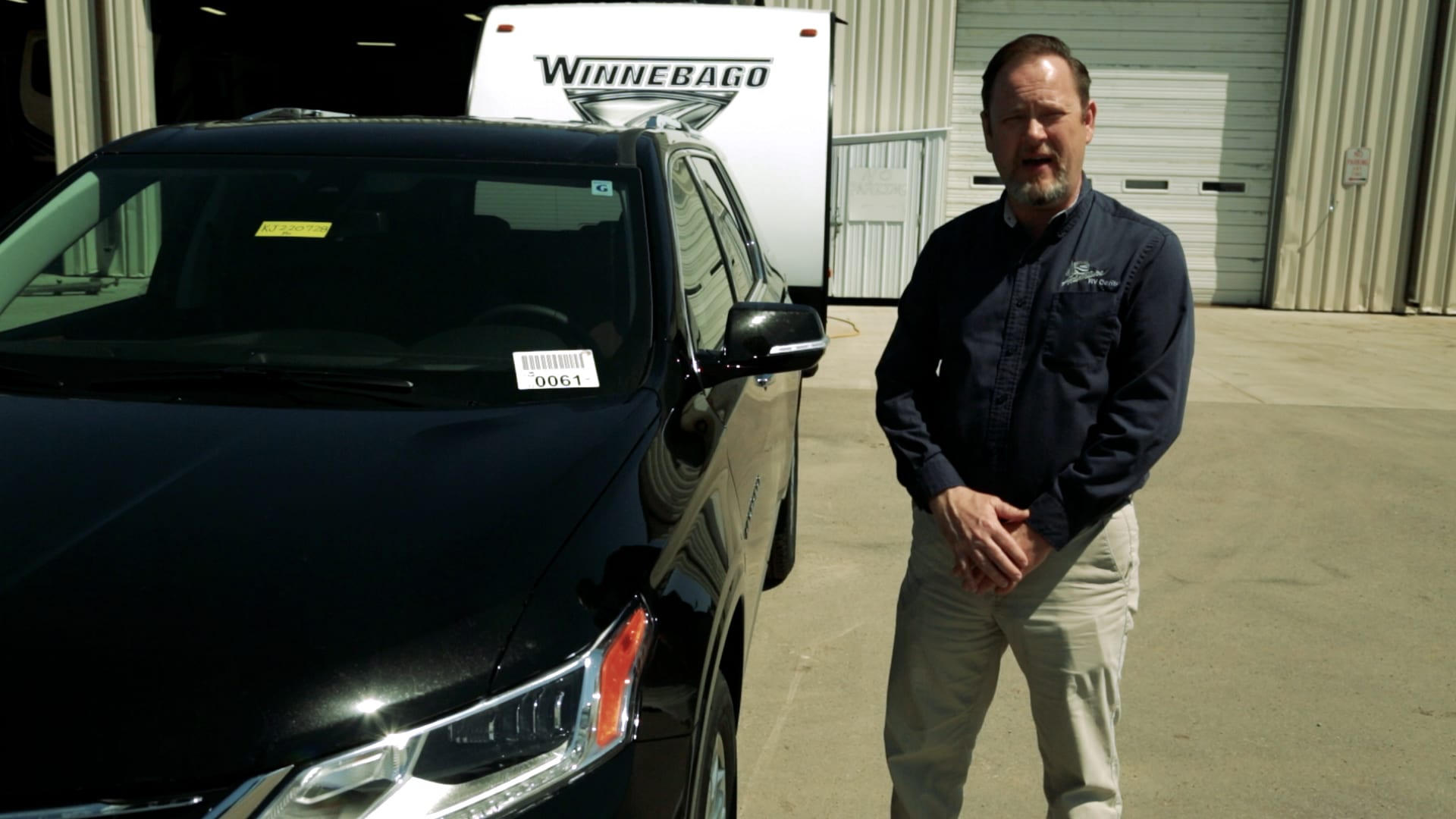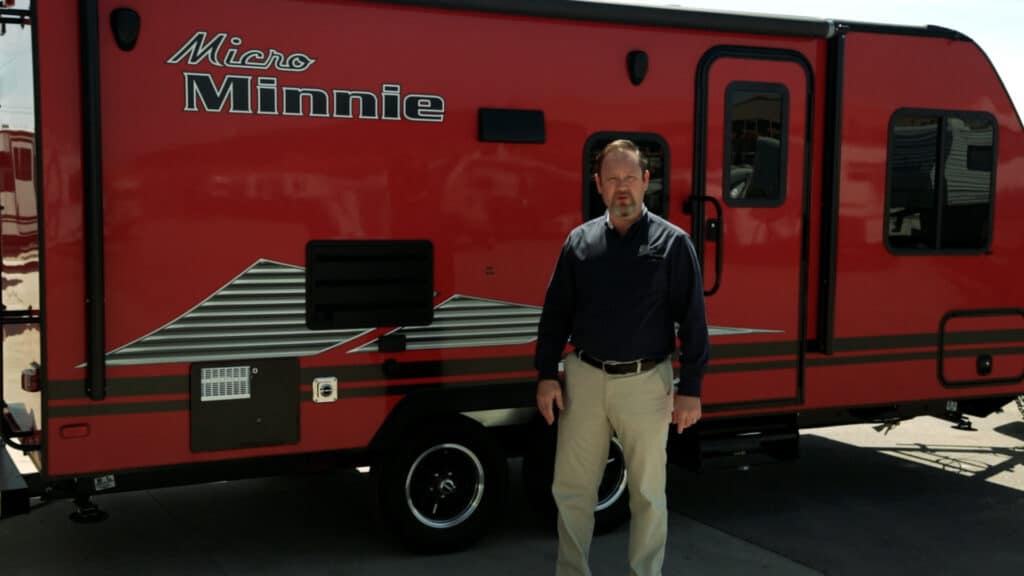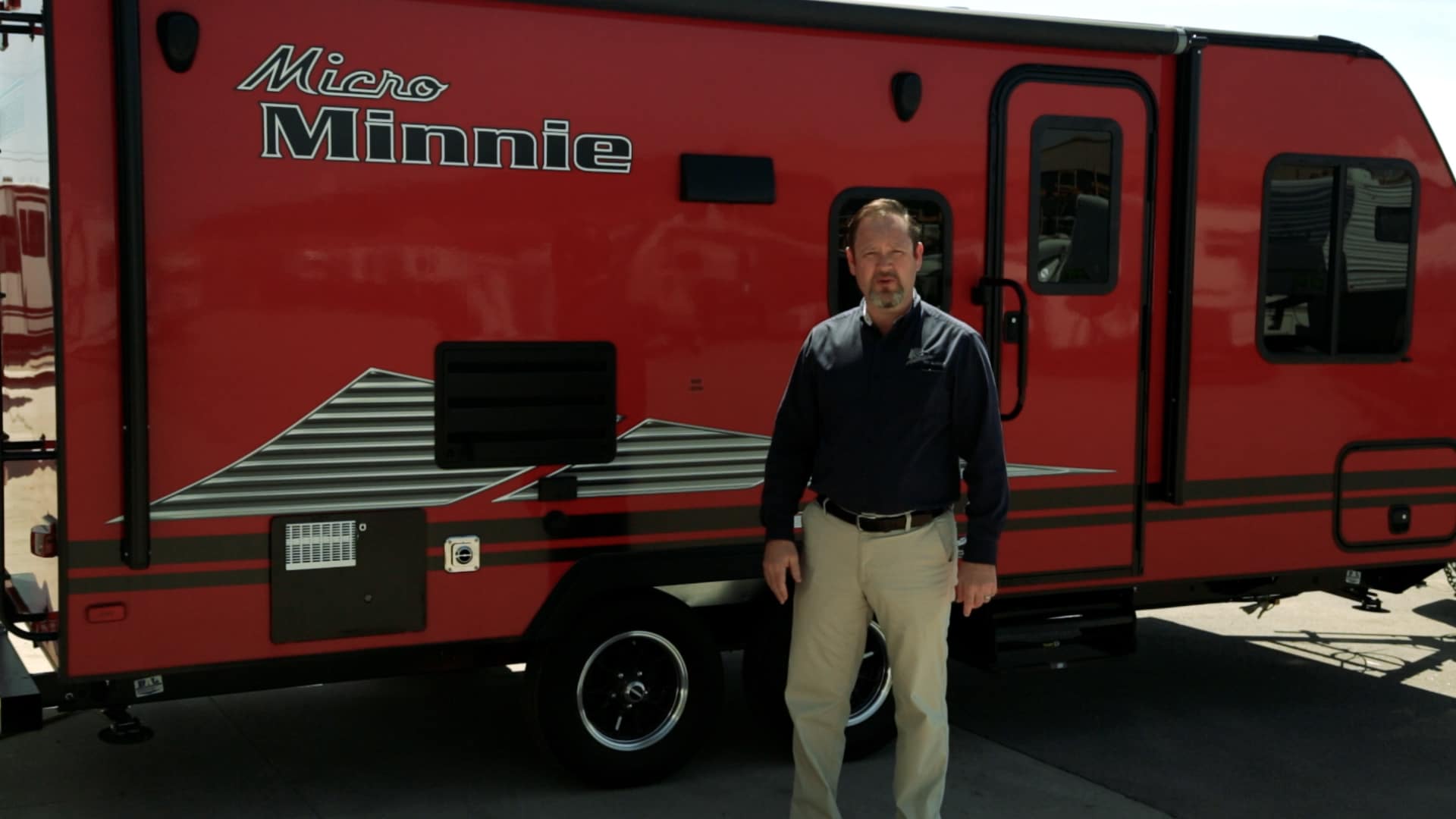 Lightweight Towable RVs are Light & Aerodynamic
Usually, a lightweight towable RV is less than 30 feet in length.
Most ultra lightweight towables have an enclosed underbelly, an aerodynamic front cap and are built lower to the ground than a fifth wheel. This is designed to reduce wind drag as you are driving down the interstate.
Ultra lightweight towables are aluminum framed and fiberglass sided. This is designed to reduce the overall weight of materials, and make towing possible with a small pickup or larger SUV.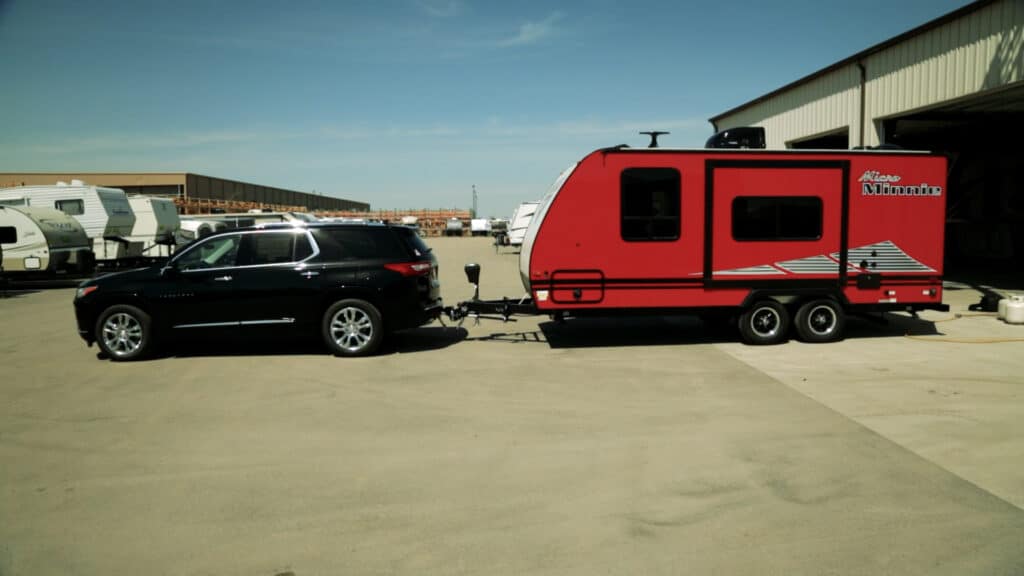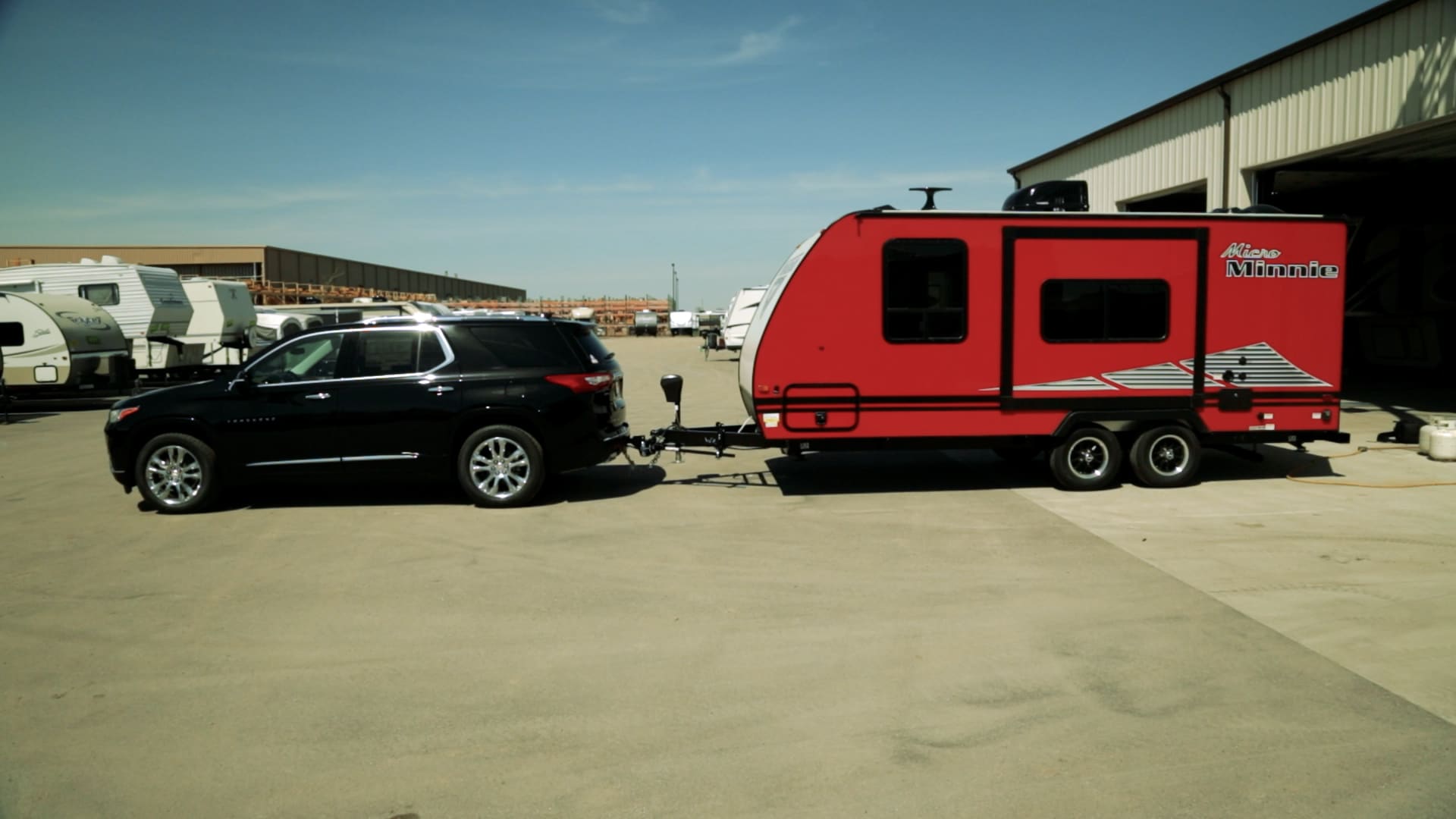 When towing a lightweight towable, we recommend using an equalizer hitch. These are designed to help you reduce sway and have control over the RV – helping to keep your family and vehicle safe.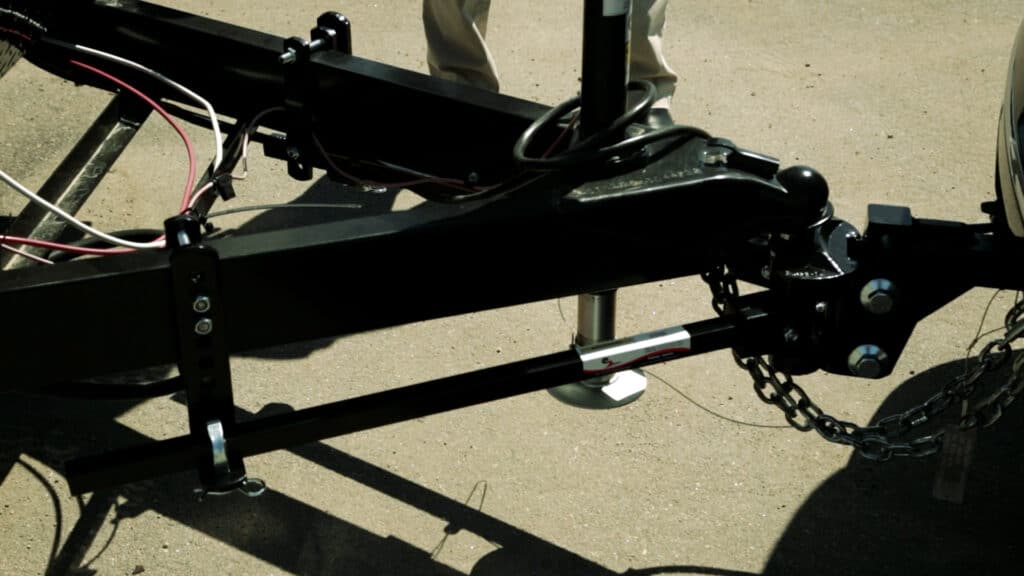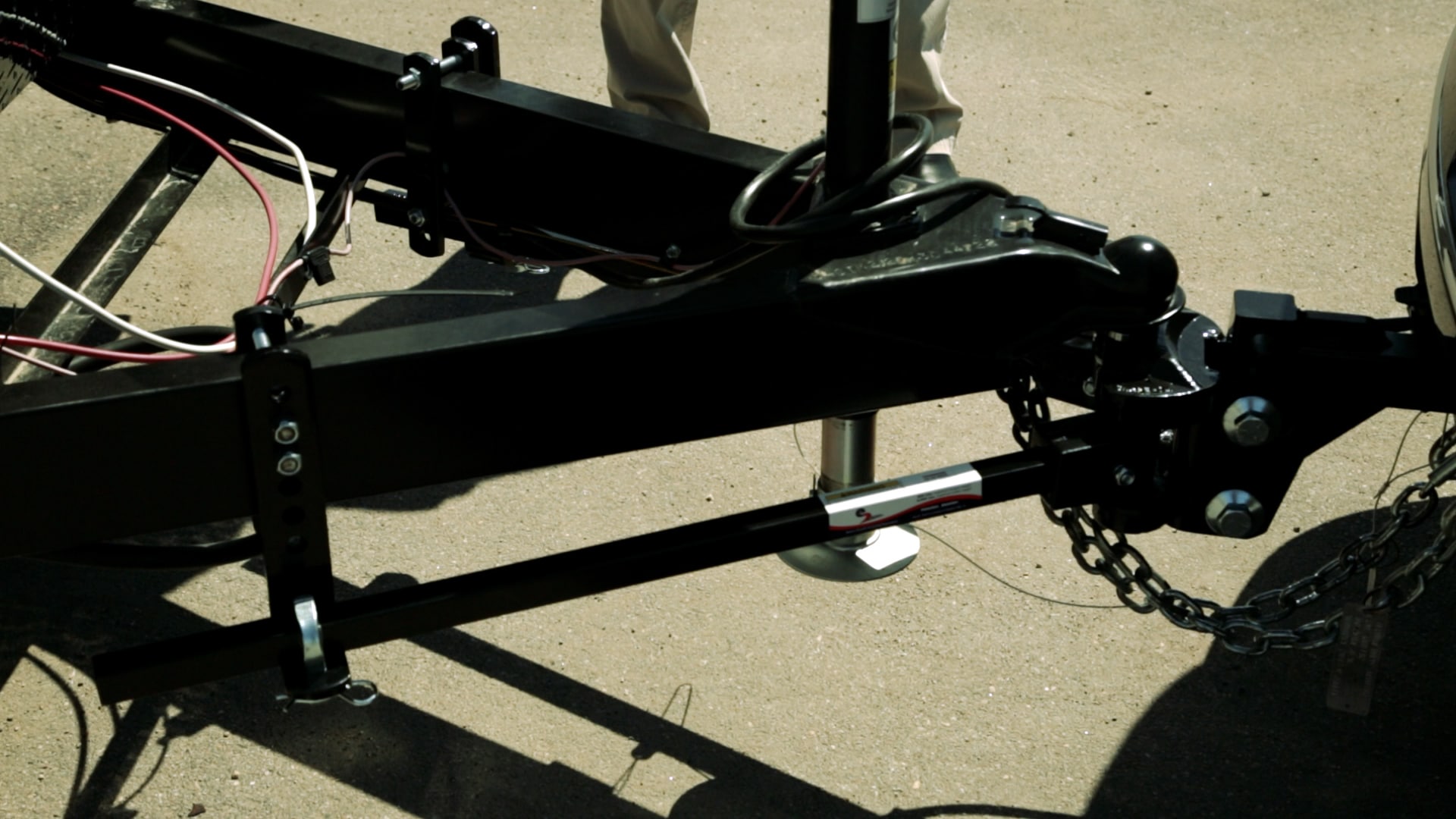 Lightweight Towables are Fun & Easy to Use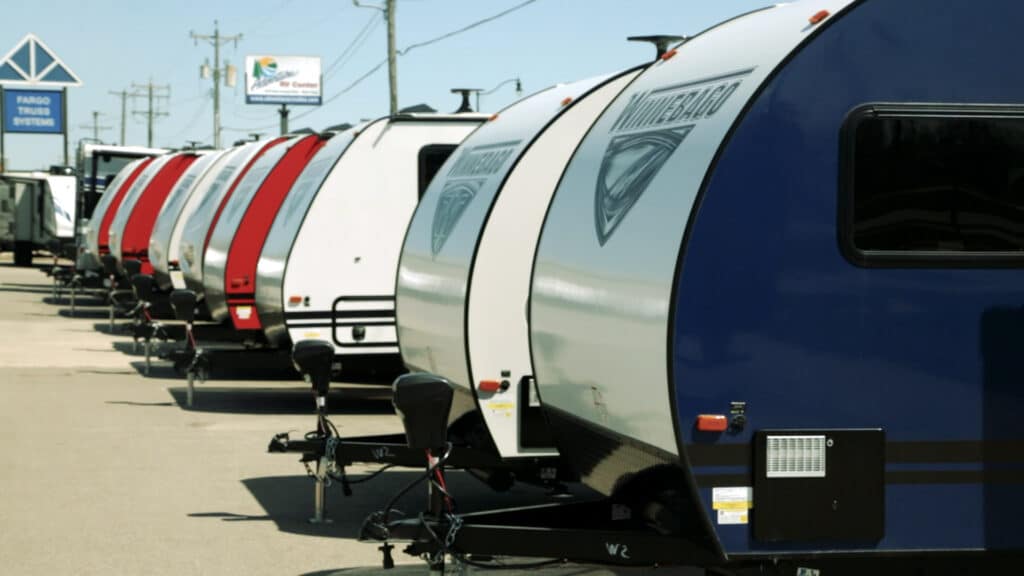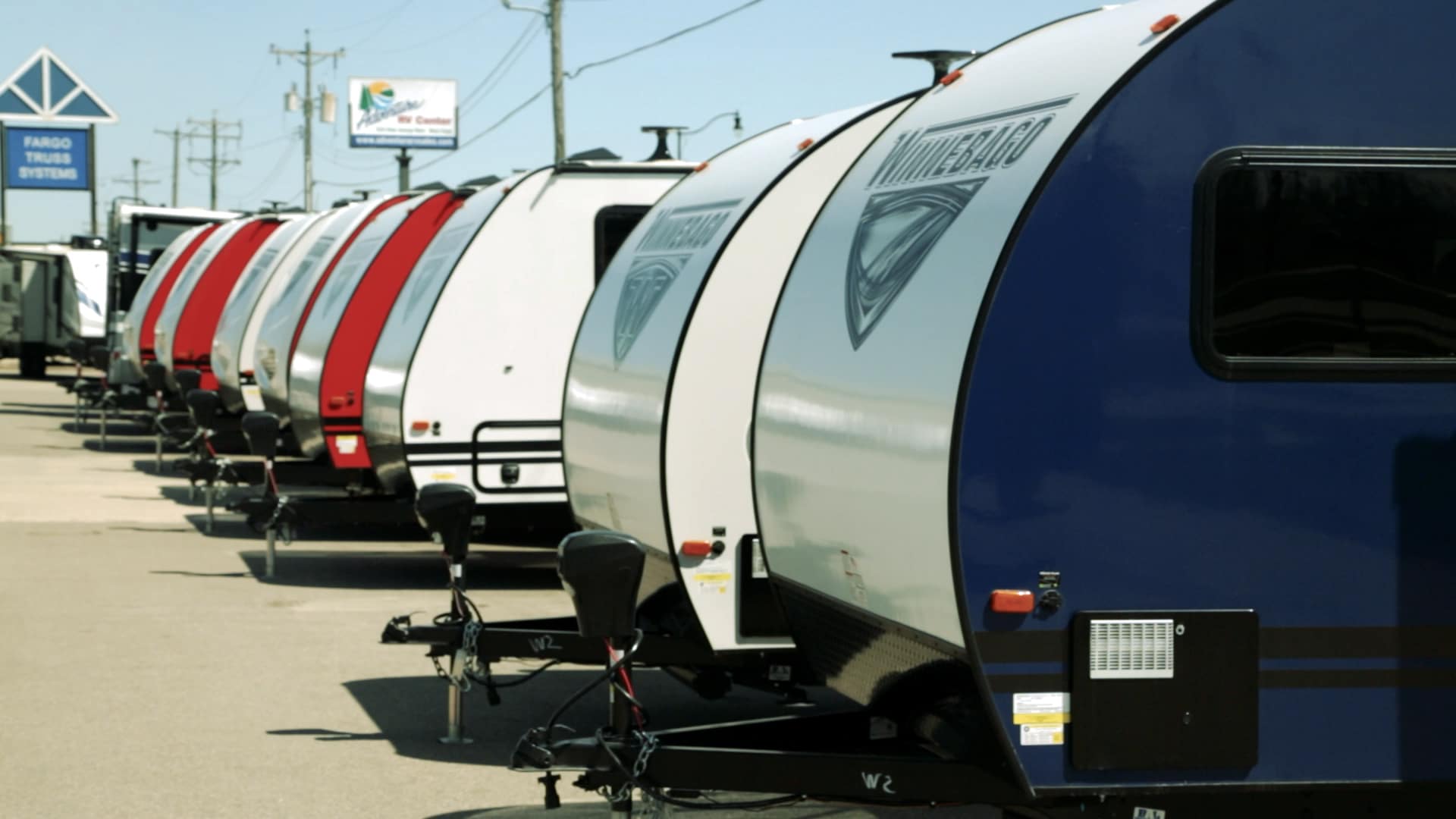 Towing a lightweight RV is much quicker and easier than a fifth wheel camper.
The RVs listed on our website have the weight of each unit to help you make an educated decision on whether you can tow a model with your current vehicle. Many different floor plans are available, giving you flexibility to select an option that fits your family's needs.
Still not sure which lightweight towable RV is right for you? Our sales team at Adventure RV will help you find the perfect fit for your needs and lifestyle.
View the Tow Rating Database from Trailer Life for more information on towing.
Check out our new RVs and used RVs to see our current inventory. You can filter by RV type, length, price, and more.
---
A special thanks to our friends over at Gateway Chevrolet of Fargo for the use of the 2019 Chevrolet Traverse. If you're in the market for a new or used vehicle, check out Gateway Chevrolet Fargo.