Conveniently Located off Exit 343 on I-94 in West Fargo
Adventure RV Parts & Accessories
We have thousands of parts in stock for your RV. Stop by today!
1220 Main Ave W, West Fargo, ND 58078
Mon - Fri:  8:00 am - 4:30 pm
Saturday: 9:00 am - 2:00 pm
Sunday: Closed
1220 Main Ave W
West Fargo, ND 58078
Located in West Fargo across from the Red River Valley Fairgrounds, just off I-94 Exit 343

Upgrade Your RV Mattress!
Now is the time to buy a custom luxury mattress - at a price you can afford!  Purchase a Restonic camper mattress and have it custom fit for your RV.
These mattresses are made in North Dakota and have supportive vertical coils for a good night's rest.
Stop by Adventure RV to feel the difference a quality mattress can make in your RV!
Call to find out your price for a custom mattress! (701) 277-1165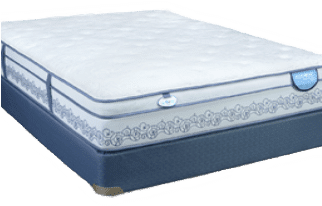 Parts We Carry In Stock Everyday!
Kitchen Parts
Cabinet Replacement Parts
RV Appliance Replacement Parts
RV Bathroom Replacement Parts
RV Living Room Parts
RV Electrical Replacement Parts
RV Sanitation & Sewer Replacement Parts
Awnings & Lighting
Outside Camping Accessories
Patio & Garden
Outdoor Rugs
Outside Tables
Outdoor Chairs
Grills
Outdoor Lighting
Outdoor Electrical Supplies
Canopies
Tools
Jacks & Leveling Accessories
RV Shocks & Stabilizers
RV Wheels & Tire Accessories
RV Automotive Parts & Fluids
RV Automotive Accessories
RV Kitchen Appliances
Bath Supplies
Bedroom Accessories
Upgraded RV Mattresses
Camper Electronics & Gadgets
RV Floor Coverings
Durable RV Furniture
Camping Generators
RV Lighting & Electrical
Camper Home Decor
RV Kitchen & Dining Accessories
RV Laundry & Accessories
RV Sanitation & Sewer Accessories
Window Treatments
Trailer Towing Parts
Hitches
Equalizer Hitches
5th Wheel Towing Hitches
Vehicle Towing Dollies
Tow Mirrors
Backup Cameras
RV Utilities & Maintenance
RV Chemicals, Cleaners & Sealants
RV Fresh Water System Accessories
RV Hardware & Maintenance
RV Heating & Cooling
Propane (LP) Tanks & Accessories
Propane Covers
RV Covers
RV Steps & Ladders
RV Storage
RV Sewer Parts
RV Covers
Batteries & Cables
Tools
GPS & Navigation
Satellites & Receivers
Antennas
WiFi Systems & Cell Phone Boosters
DVD/Bluetooth Stereo equipment
Indoor & Outdoor Speakers
RV Alarms
RV Backup Camera Systems
Tire Pressure Monitoring Systems
RV Parts & Accessories Brands
Atwood
Blue Ox
Camco
Catch Cover Ice Fishing Accessories
Carefree
Equalizer
Lippert
Reese
Shurflo
Suburban
Thetford
Valterra
Winegard
ADCO
Anderson Hitches
A.P. Products
BAL
Bio-Kleen Products
Bargman
B & W
Camp Casual
Coleman – Mach by Airxcel
Cummins
Dicor
Dometic
Eternabond
Fan-Tastic Vents
Fastway
Faulkner
Flojet
Furrion by Lippert
Heng's
Hopkins
ICON
JR Products
King Controls
Kwikee
LaSalle Bristol
Magic Mounts
Marshall (MFC)
MaxxAir
Norcold
Oxygenics
Parallax
Prime Products
Prest-O-Fit
Progressive International
Reese
RV Designer
Safe-T-Alert
Sea Tech
Stromberg Carlson
Swagman
Tekonsha
Thetford
Tri-Lynx
Ultra Fab
Valterra
Ventline
Voyager
Xantrex