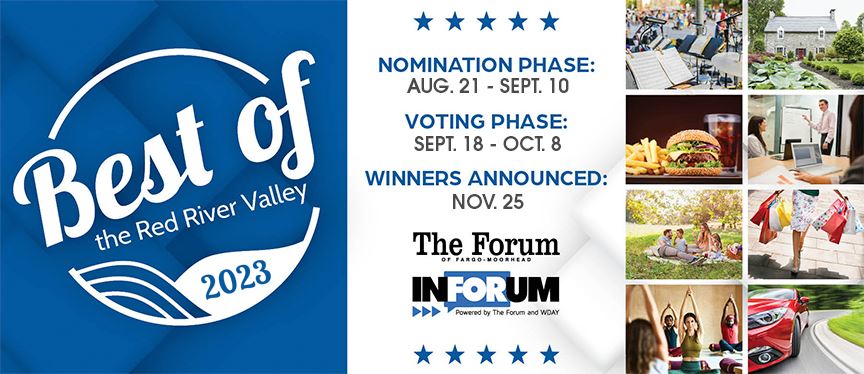 Inforum Best Of FM Contest 2023
The free way to support local business
The Best of Red River Valley is a yearly competition to recognize the best businesses in the Fargo-Moorhead area. Help recognize Adventure RV by using the nomination link below.
It takes less than 2 minutes, and you can check out all the other local businesses in the Fargo-Moorhead area too.
Thank you for your loyal support!
How to Nominate Adventure RV Center
1) Select "Wheels & Motors"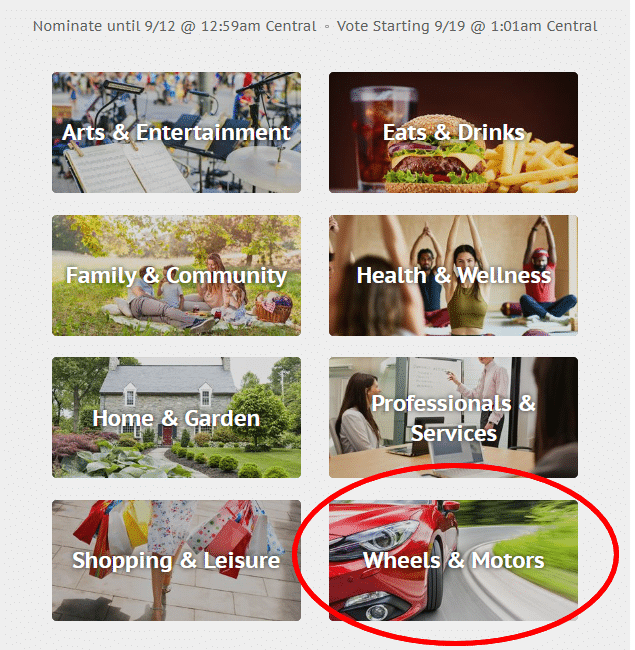 2) Find and click "Best Recreation Dealer"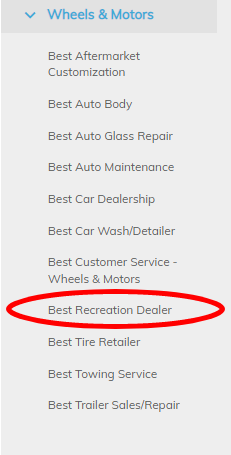 3) Enter "Adventure RV Center" and your email in the nomination box. Make sure to select the West Fargo location.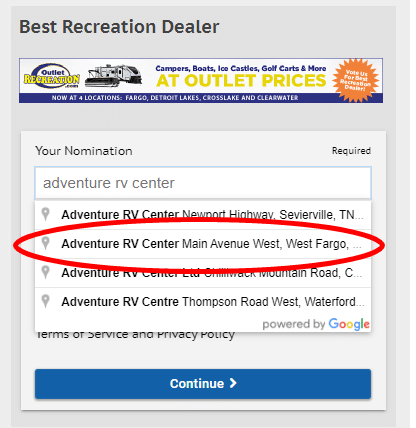 Thank YOU for making 2023 a great year. Let us know if you have any questions about RV's, fish houses, parts, or services. We are here to make outdoor recreation and RV life simple.